Toy Run to Shriner's Hospital
Our members believe that how we live in our community is important in changing the image of motorcycle riders in Portland. Our members participate in charity events all over the state but are responsible for raising money for two main organizations.
The ABATE/Shriners Toy Run, is held at noon on the first Saturday of December. We gather at the Fred Meyer Corporate parking lot in the morning and ride with a year's worth of financial and toy collections to the hospital whether it be rain, snow or shine. Our year long efforts make it possible to buy custom made wheelchairs, other specialized equipment and toys for the children at the Shriner's Hospital.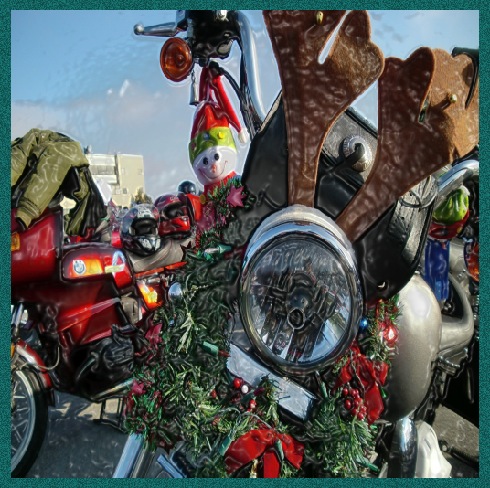 Santa and his elves ride with us and bring special presents for all of the children in the hospital that day. For more information on this wonderful event, please contact James Niece
---
Chaplain's Corner
(503) 255-5415
Hi, I am your Chaplain.
I am available for hospital visits, jail visits, visits and weddings. The most important service I can provide for you is prayer. I am always available for prayer, taking your prayer request (or pray with you) or placing items of concern or joy in front of the Father. If you need a listening ear, I am a good listener. Whatever is told to me is kept in confidence.
I have not always been a Christian. I was an atheist at one time and so I believe I understand the perspective from those that don't believe in God or are unsure about God. I was there at one time ( getting hit over the head with a Bible didn't work for me ) so I believe it does not work for others as well. I didn't come to know God until I met real Christian people. I see God in motorcycling and I see motorcycling as a metaphor of life. For this reason the mixture of Jesus and motorcycles has been a good mix for me.
As you ride the twisty corners of life and those hairpin corners get very hairy, you can trust the Lord Jesus Christ just as you trust the forces that keep your bike upright. Since God created those forces for us to enjoy and keep us grounded, Jesus is available to all who call upon His name.
Your Chaplain, Mike
SE Portland Chapter
Food Drive
This year we again gave to the City Team Ministries which benefits the homeless and down on their luck people of Portland. We continue to build the Food Drve in the spirit of "Cisco", the deceased son of one of our members, and others who have done an enormous amount of work with this program over the years. The SE Chapter members work through out the year to raise monies for a truck load of food and sundries to help make the homeless a little less hungry.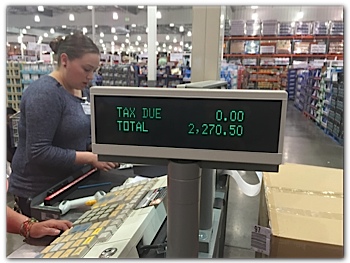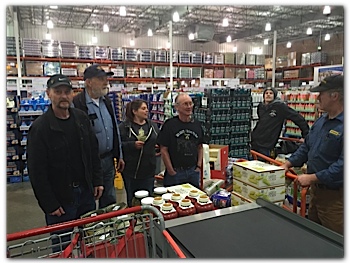 March 11 - 12, 2016
From last March 2015 through February of 2016 our Members generously donated $2400 to the food drive. $2270.50 was spent on food and $100 was spent on soap, razors,toothpaste and such. Rena Jackson & Dick Edmonds generously donated $200 worth of fresh meat.
Many thanks to all of our members who donated monies and participated in the buying and delivering of the food. Special thanks to Brothers Craig Blair and Dick Edmonds, who provided the vehicle for food p/u and delivery.
We filled the City Team's wish list as best we could.This only happens because of everyone's help all year. Thanks to you all.
Our Food Drive Director is Craig Blair.
If you wish to learn more about our Food Drive or wish to help out, please contact us.
If you have been passing by those "in need" folks on the street corners who have those "Please give me some help" signs. Consider making a donation to the SE Chapter's Food Drive. You can be sure that your donation buys food and sundries for those people in need.
Contributions or donations to the SE Chapter Food Drive are not tax deductible.